North East
NERIM Celebrates Silver Jubilee of Quality Education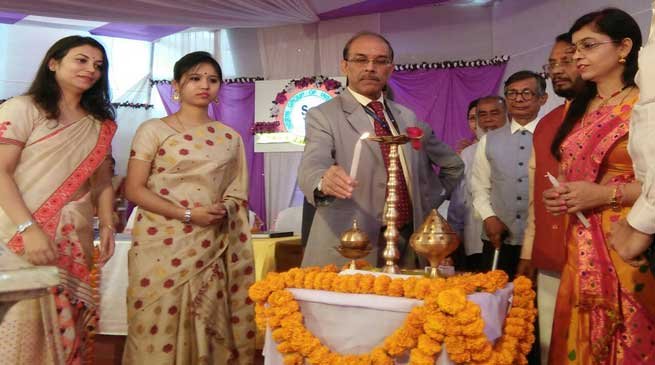 Guwahati
NERIM, North Eastern Regional Institute of Management, completes 25 years of quality education and exemplary administration. The occasion was celebrated today at Institutes' Joya Nagar Campus in august presence of Founder Members, alumni and faculties members.
Vice Chancellor of Gauhati University, Prof. Dr  Mridul Hazarika was the Chief Guest at the ceremony. He said that NERIM as an institute has developed on valuable qualities like vision, faith, planning and implementation. He also said that the journey of development of the institute is inspiring and is in itself a case study in leadership. Dr. Hazarika added that NERIM has improved the education opportunities for students of North-East India.
Talking about the journey of the institute, Dr. Sangeeta Tripathy, Director, NERIM said that institute has endeavored to grow as a management institute and currently has more than 10,000 alumni who are doing exceptionally well in their own spaces and are taking the name of the institute forward. Dr. Tripathy also spoke about the academic success of the institute and hurdles faced by NERIM in its journey to growth.
NERIM is currently operating from three premises namely, Padma Nath Sarmah Bhawan at Beltola, Parukutty Bhawan at Nabin Nagar and MDRCC at Mangala Nagar, Mangaldoi.