Itanagar
Missing person found dead in under construction building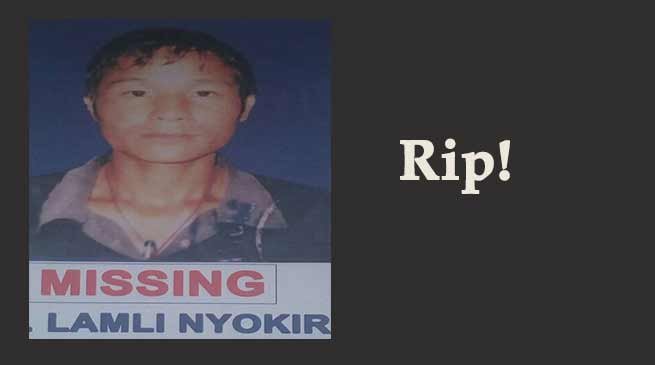 Itanagar
The missing person Lamli Nyokir  today found dead in an under construction multi storied building  adjacent to NH-415  at Bank Tinali.
Lamli Nyokir  S/o Shri Milam Nyokir, of village-Gite, PO/PS-Dumporijo, Upper Subansiri who visited Itanagar first time was  missing from  rented apartment located at Donyi-Polo road on September 5. The family members have been trying to locate him at all probable locations but without success. The family sources said that he came here for  the treatment of  his ailing father in law but went missing. Later all  his relatives as well as family members were informed about his disappearance. A missing report was also lodge at Itanagar Police station on September 6.
Itanagar police station sources said that WT message for the missing person and necessary information were passed to all police station in state and nearby Assam but today an information received from One Marge Ete Project Manager of Tamchi Kusuk building located at Bank Tinali that a body is lying dead in the under construction building in lift well.
On receipt of the information the team of police alongwith Magistrate reached to spot and inquest were made, A UD case have been registered at Itanagar PS vide Case NO-11/2017 u/s-174 CrPc and after maintaining formalities the body hander over to the family member for conducting last rite.
The police however said that cash money was intake with the body and his mobile handset was broken lying nearby.
SP City Sagar Singh Kalsi said that it may be a case of accidental death, as his movement was seen in a CCTV of nearby building of Reliance Trend at around 2.53 pm and his mobile was working for few more time. death may be due to falling from height and due to breaking of skull. However investigation would be done properly to ascertain the exact cause of death Kalsi said.