Itanagar
Mishmis Celebrates Reh-Tamladu Festival in Itanagar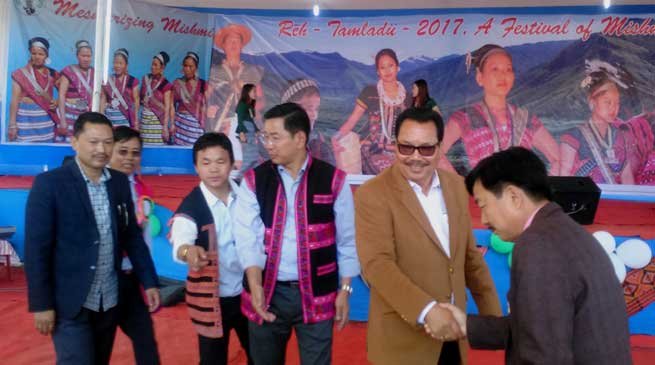 Itanagar
The Mishmi community residing in and around the Itanagar celebrated Reh-Tamladu festival with pomp and gaiety on Sunday.  Hundreds of people came from Lohit, Anjaw, and Dibang Valley took part in the festival.
The celebration was marked with the presentation of Igu dance of Dibang Valley presented by the artist who came all the way from Anini. The festival went even more joyful and entertaining with the presentation of various dances by the troupes came from different districts.
Dy Chief Minister who graced the occasion as chief guest, appreciated the effort of the organisers,  for celebrating the festivals in unison and praised the rich cultural heritage of the Mishmis.
Reh-Tamladu, the festivals of the Mishmis of Lohit, Anjaw,  Dibang Valley, Upper Siang and East Siang districts are being celebrated in unison at Itanagar since 2013.
The BJP State President Tapir Gao who also took part in the celebration. lauded the cultural traditions of the Mishmis.
Chairman of organising committee Taku Meya told that Reh-Tamladu is being celebrated jointly by four districts at the state capital for the 5th time with the objective of fostering unity, peace and harmony among all.
The gathering also included Parliamentary Secretary for Planning Zingnu Namchoom, Minister Dr Mohesh Chai, MLAs Tesang Pongte, Formoer Minister Kumli Mossang, Rajesh Tacho and Mutchu Mithi, and ex-Ministers Atum Welly, Tatar Kipa and Nakul Chai,