Arunachal
Miao Police arrested two NSCN (R) Cadre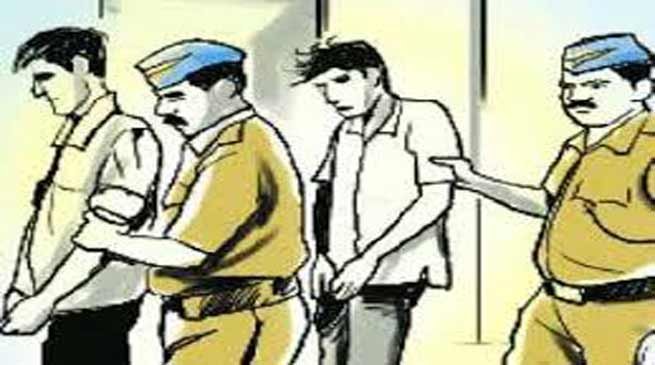 Changlang
Miao Police team on Monday apprehended two hard core NSCN (R) cadre Khapsom Ngaimong, 19 yrs, S/o- Danglo Ngaimong of New Khamlang vill Po/PS-Maio  Dist-Changlang and Pengwang Kanglom ,22 yrs S/o-  Wanongkanglom of motong vill PO/PS-Khimyong Dist-Changlang.
Operation was launched based on input about the presence of UG cadres at Lower Market Miao in Ranjit Hotel for the purpose of extortion. Inspector  R.Khomrang, OC PS Miao accompanied by L/SI .Bharati Mingki, SI. J. Aran of Miao PS with available staff rushed to the spot and cordoned the suspected hotel namely Ranjit Hotel Miao. Sensing the presence of Police, the cadre tried to escape from the spot, but they were over powered and apprehended thereof.
The team seized .22 MM pistol with Magazine and 06 live round, .32 MM Pistol with Magazine and 03 live round, 20 Nos. of 7.62 mm live round, one Dagger, cash amount of Rs-12,350/- and also two nos of extortion notes.
A regular criminal case vide Miao PS case No.26/17 U/S-384/34 IPC r/w sec 25 (1b) Arms Act r/w sec 13 UA (P) Act has been registered.