North East
VIRAL
Meghalaya woman wearing khasi attire, asked to leave Delhi Golf Club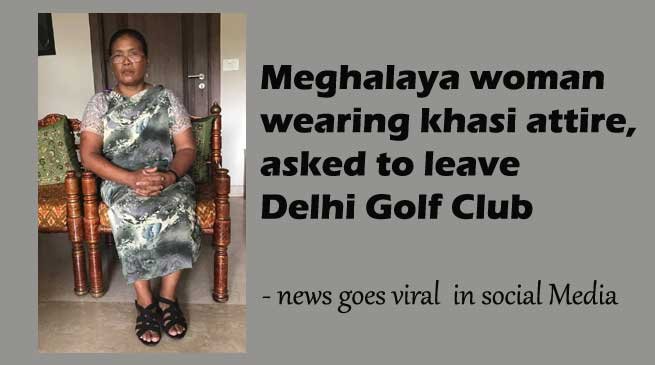 Shillong
Tailin Lyngdoh, a woman from Meghalaya was asked to leave the Delhi Golf Club on Sunday as she was wearing a traditional Khasi dress -Jainsem. She  was accompanying her employer, Dr Nivedita Barthakur Sondhi, who was invited for lunch at the Delhi Golf Club by a member.
According to the report becoming Viral in internet, According to the report the manager of the club , Ajit Pal, accompanied by a woman named Sumita Thakur, asked Lyngdoh   'Leave the dining hall, maids are not allowed.' They were very rude. I felt ashamed and angry. I was wearing the traditional Khasi dress — Jainsem — and they told me this dress was not allowed," said Tailin.
"I protested as they were insulting a traditional dress of an Indian citizen. I also argued that her profession is immaterial as she has been invited as a guest by a member," Sondhi said."I have been to the biggest restaurants and clubs in London, Abu Dhabi and Dubai. But before yesterday, no one had asked me to leave their premises," The Indian Express quoted Lyngdoh as saying.
Sondhi also penned about the incident on Facebook and slammed the guests who did not bother to intervene when Lyngdoh was asked to leave.