Arunachal
Kumsi Sidisow visits and inspect various ongoing projects of Thrizino Circle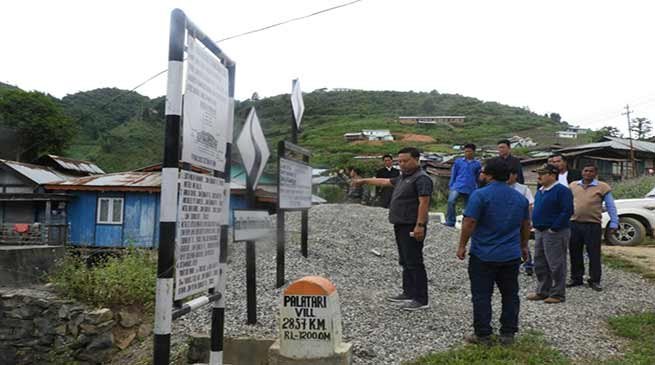 Bhalukpong
Parliamentary Secretary (PHE & Water Supply) and Thrizino-Buragoan local MLA Kumsi Sidisow on recently visited Thrizino ADC Circle headquarter with the Head of department and Panchayat leaders of the area along with SP West Kameng district P.N. Khrimey and take stock of all ongoing project undertaken by the state government.
The team visited and inspected the Khadbey Hydel Power Project at Sakrin, Public Health Centre (PHC), Government Secondary School, newly announced and approved by Cabinet for construction of Police Station, Water Reservoir, Nyetriidow festival celebration ground and Khuppi Model Village in Thrizino circle.
Kumsi also interacted with the public and PRI members at Thrizino and discussed various issue of the area and ask their support in completion of the various ongoing project in the area.
Talking to this daily Kumsi Sidisow said that he have been elected to service the people and he shall continue to serve them with outmost sincerity if cooperation and support is continue from the public.
Development of any place is totally dependent on the public of that area and the people of the Thrizino is very cooperative and hope that the work is in full progress and nearing completion while some of them is in finishing touch which would be completed and inaugurated soon