Arunachal
Komoli Mosang get two National awards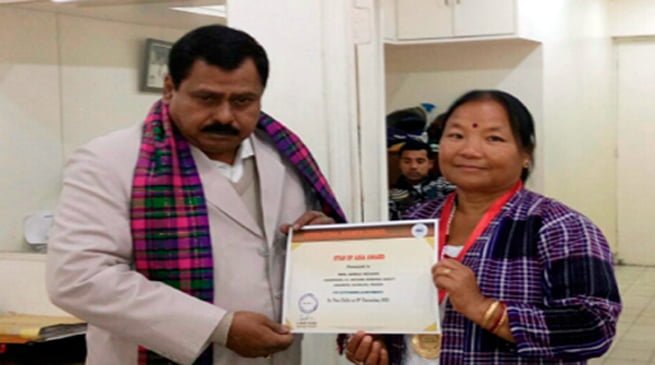 Itanagar  
Miss Komoli Mosang, Chairperson, R K Mossang Memorial Society had received  two national award in single day.   the First award she received is  "National Mahila Rattan Gold Medal Award" from international Institute of Education and Management on 15th January, 2016 in New Delhi in Indian Society of International Law, New Delhi.
The second award she received on the same day just after few hours is  " Star Asia Award" from International Business Council New Delhi.
Both the Awards have been awarded for the outstanding works for the Community through R K Mossang Memorial Society  situated at  Jairampur of Arunachal pradesh near near Myanmar border.
It must be mentioned here that the R K Mossang Memorial Society is an NGO established in the year1993. Since then, it has been working for the all round development of the tribal people living within its area of operation.
Under  Banner of this society Mis Komoli Mosang who was also a Minister of this state, started the mission of giving education along with giving guidance for economic upliftment to the rural masses who are yet to be reached. Today this society is playing important role in implementation of Government programme related to education and health field in this remote areas of the country.