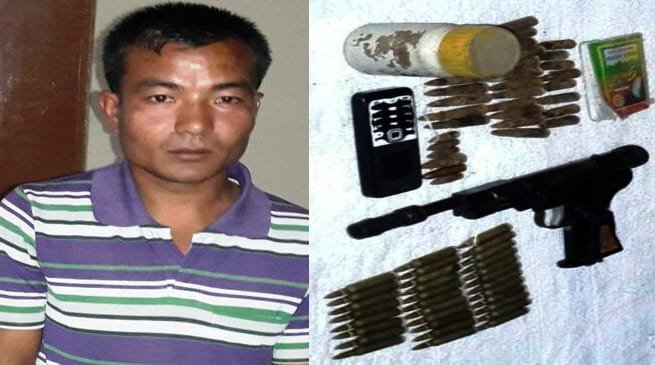 Kokrajhar
Last night at abt 10.30 pm, one KLO cadre alias Binoy Barman apprehended from his house by a joint team of Ananda bazar  out post and  8th Grenadier Army. informed L R Bisnoi, ADGP ( Railway ), who is also holding the charge of IGP, BTAD.
uring the operation security forces recovered the 1country made pistol, 31 rds of 5.56 live ammunitions, 24 rds 7.62(rusted) ammunitions,  5 empty rounds, 2 bullet heads, 2 pocket dairies & Nokia mobile set, Informed Mr Bisnoi.
Mr Bisnoi, informed that,  before the police Binoy stated that these items were given to him for safe custody by one Indrajit, who is a KLO cadre about a year back. He had undergone a few days training  somewhere in the  Indo-Bhutan border in Chirang dist more than a year back.