Arunachal
Khandu visits Sri Sri Kaushal Vikas Kendra for Renewable Energy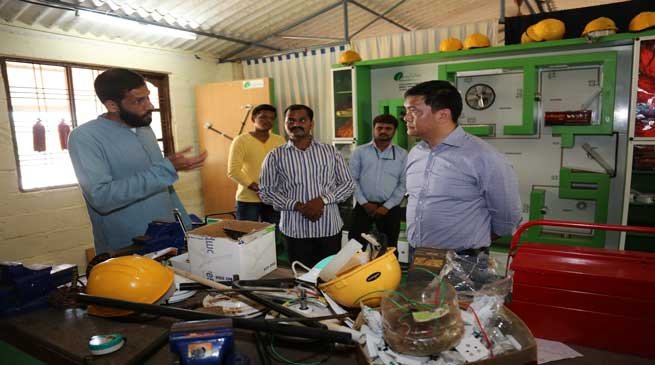 Bengaluru
Chief Minister Pema Khandu today paid a visit to the Art of Living's Sri Sri Kaushal Vikas Kendra for Renewable Energy, a skills training center  established in association with Schneider Electric in the premises of the Art of Living International Center.
The Chief Minister interacted with the students from different states who are undergoing 3 months training in installation and repair of solar appliances.
He said apart from learning job-oriented skills, the students must also have life skills so that it can have positive effect on one's employability level and to cope with the pressures of life.
He said the centre provides the right environment for the student to hone all such skills so that they may contribute to positive development in their society.
Earlier he took round of the facilities in the centre. He was demonstrated with the working of different home solar electric systems developed by the centre, including a solar water pump.
The Chief Minister visited a low cost house developed by the centre using bamboo and steel, which was built in three days and could last more than 30 years.