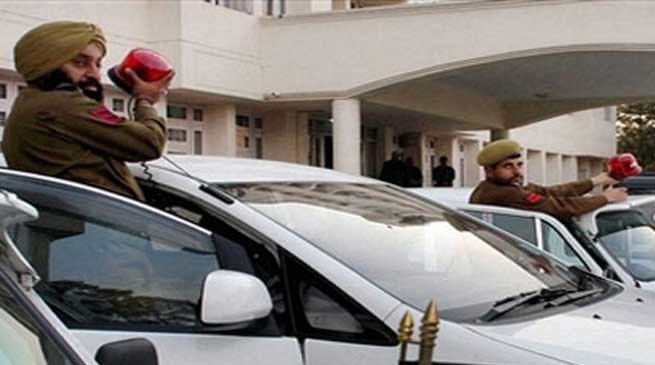 Itanagar 
After the Union Cabinet decision, as a gesture of appreciation and total acceptance of the new rule, Chief Minister Pema Khandu ordered removal of all red beacons from vehicles used by the Chief Minister's office including vehicles of his official convoy immediately. From this evening the CM's convoy would commute without the  trademark red beacons.
The Chief Minister also hailed the decision of the Union Cabinet under the leadership of Prime Minister Narendra Modi to do away with 'VIP culture' by banning use of red beacons in any kind of vehicles in the country.
"This is a very bold and historic decision of the Prime Minister. I personally welcome it wholeheartedly. With the 'red beacons' gone the great divide between VIPs and common commuters on the road would disappear forever," he said in a statement here this evening.
"In fact, I personally never fancied travelling in a vehicle with flashing red lights. It somehow made me feel very uncommon. Modiji has made life easier for me!" he remarked in a lighter note.
The Chief Minister hoped that the new rule – to come into effect from May 1 – would be welcomed by all and that his colleagues and all others would voluntarily remove the red beacons from their vehicles.