Itanagar
Khandu conveyed best wishes to Padmashree Mamang Dai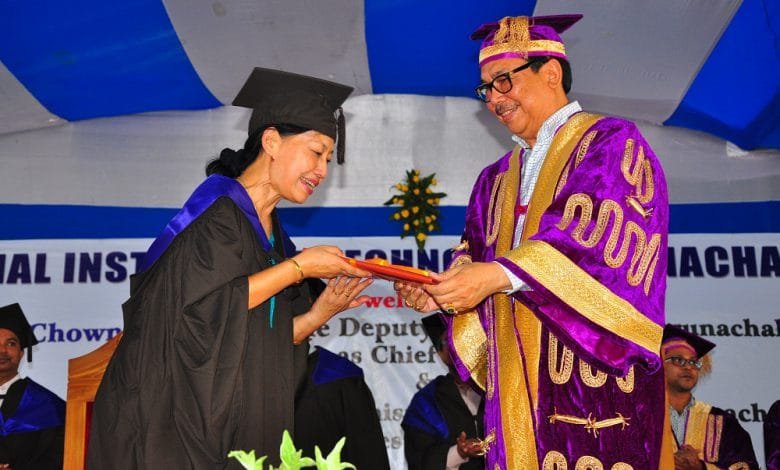 Itanagar
Chief Minister Pema Khandu has conveyed best wishes and congratulations to Padmashree Mamang Dai for being conferred the Honorary Degree of D.Lit by the National Institute of Technology, Arunachal Pradesh during its 3rd Convocation Ceremony here today.
In a congratulatory message this evening, Khandu expressed happiness that a reputed institute like NIT has conferred the Honorary Degree of D.Lit to Ms Dai on a befitting occasion.
"Ms Dai, who was conferred the prestigious Padmashree award in 2011, the fourth highest civilian award of the country, in recognition of her immense contributions in the field of literature and education, well deserves this honour. For the umpteenth time, Ms Dai has made us Arunachalees proud," Khandu said in his message.
Ms Dai is a poet and novelist who writes in English and had established herself as one of the most intensely poetic voices from the North East region with her first publication 'River Poems'.
"Ms Dai is indeed the 'pride' of Arunachal Pradesh, as she is not only an eminent poet, author and a reputed journalist but also a symbol of women empowerment. I salute her for her courage to choose the profession she is in today despite serving in the elite civil services. She deserves more such accolades," Khandu added.