North East
Kaziranga University provides relief to the flood affected victims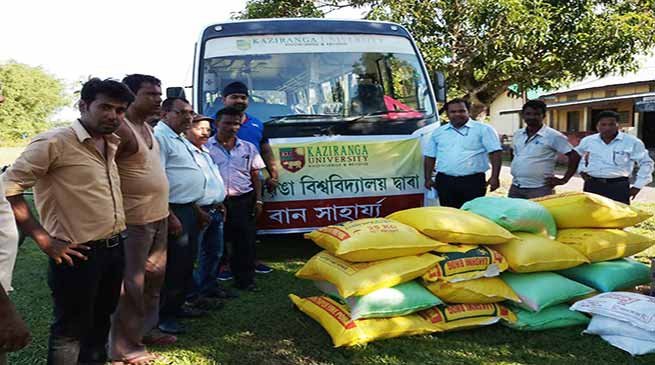 Jorhat
The Faculty and students of Kaziranga University in collaboration with the Jorhat District Administration, initiated flood relief measures on 18th July 2017 in an effort to mitigate the sufferings of the flood-affected in the region.
Responding to the disaster that has ravaged several areas in Assam, students and faculty members of Kaziranga University's School of Social Sciences formed a relief team to provide aid to the people. Food and essential commodities were supplied to a number of villages and schools in the district.
Villages have been wiped out by the devastating floods in Assam, damaging scores of houses, crops and livestock. This effort by Kaziranga University is just a small step to reach out to the effected with the basic necessities. In doing so, the relief team of Kaziranga University was able to reach 13 villages and help them through this difficult time.