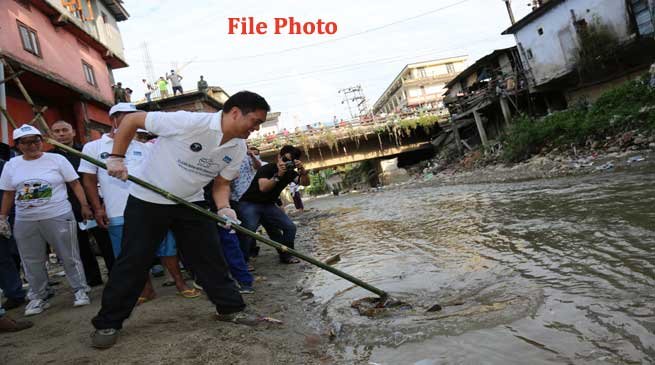 Itanagar
In a major accomplishment, Itanagar twin capital city which was ranked as the 3rd dirtiest city in 2016 amongst 500 cities in the country has been placed at the position of 216 cleanest cities of India and 7th in Northeast by Swachh Survekshan  ( survey )  2017.
Swachh Survekshan consists of 2000 marks with different components like door-to-door collection, transportation, processing and disposal, toilets, information, education and behaviour change, capacity building, etc. The performance evaluation of the Swachh survekshan is conducted by Quality Council of India (QCI), an autonomous body established by Government of India in 1997 for Quality assurance in all spheres of activities. At least 12200 locations were assessed during the country-wide survey.
A content Chief Minister Pema Khandu while crediting the achievement to the people of the capital city, the municipal council of Itanagar, the government machinery, NGOs and social activists said that it is the collective effort of all which brought the tag from 497 rank to 216.
"The first official event I was privileged to attend on assuming this chair was the launch of door-to-door waste collection program for Solid Waste Management in the twin township of Itanagar-Naharlagun. Garbage is the single biggest problem any city or town faces and its effective management is of utmost importance for a cleaner city," he observed.
A lot of investment was put in to equip the Municipalities and District Administrations in terms of equipment, vehicles and manpower.
Khandu maintained that while the administration will do its best, the success of these initiatives lie in the hands of the citizens where they have to be aware about their responsibilities of keeping their surroundings clean.
Leading from the front, Khandu had been instrumental in requesting people to keep their city clean and plastic free by personally joining cleanliness drives not only in the state capital but also in the districts. He had been encouraging everybody to continue with the same spirit of keeping their respective premises clean.
 "It is indeed heartening to see people in huge numbers coming out voluntarily to clean their localities. My appeal is that please keep the spirit and make it a habit to do mass cleanliness drives at least once a week," he beckoned.
On the directives of the Chief Minister the Itanagar Municipal Council that manages garbage in the city has been strengthened with men and machine to improve its efficiency in disposal of garbage.
He also lauded the door-to-door garbage collection since August 8, 2016 last, terming it to be very successful and appealed people to avoid throwing household garbage in nearby streams, drains, rivers or litter in the streets.
"The journey from 3rd dirtiest city to positioning at a comfortable 216 rank and 7th in Northeast – even ranking ahead of Shillong – needs to be rejoiced while reaffirming the commitment to take the city to the list of top cleanest cities of the country," Khandu said while appealing all to join hands with government in its efforts.
On this achievement, I put on record my appreciation and congratulation to all the voluntary organizations, NGOs, individuals and social activists, who have time and again shown the way by organizing cleanliness drives and campaigns without government support. This is their achievement and I urge them to continue with their campaigns," he added.