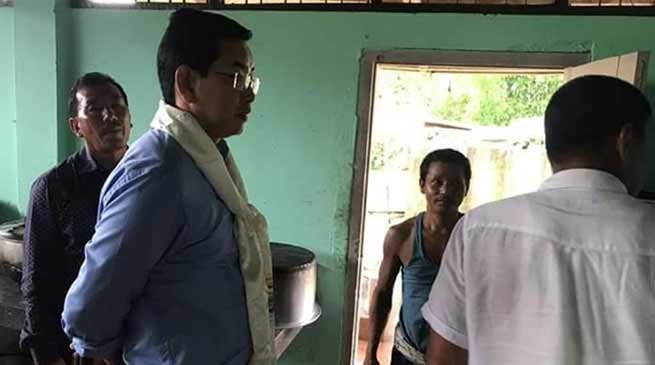 Itanagar 
Minister for AH & VHF and Sports & Youth Affairs Mohesh Chai gave a surprise visit to the Sangey Laden Sports Academy (SLSA), Chimpu to access the facilities provided to the students on Monday here.
During his visit he found the  SLSA's kitchen  in pathetic condition which could harm the students. Hedirected the principal to initiate necessary disciplinary action against that cook, and kept kitchen clean and  in well organised manner.
Speaking to Arunachal24,   he informed that, it was unfortunate to witness the institute is not having a proper boundary wall due to which there is frequent trespassing by outsiders. I believe a healthy & safe atmosphere is necessary to groom our future sporting talents of the state, he sadi.
"My immediate priority will be to construct a permanent boundary wall and also to depute private security guards for proper security, he added."
He inspected the Boys hostel, Dining hall and the kitchen and knew the condition of the academy is at the inebriated condition.