Itanagar
Itanagar: I will try my best to provide a L&O problem free capital- Yumlam Achung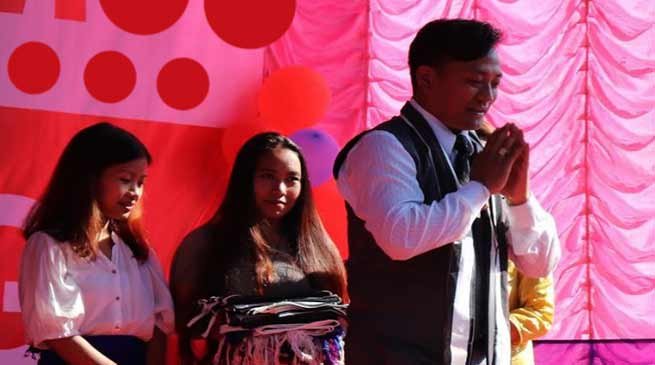 I will try to become the voice of society and to provide  a law and order problem free capital- stated IMWA president Yumlam Achung.
---
Itanagar
I will try to become the voice of society and will try my best in providing a law and order problem free capital and peace with communal harmony said Itanagar Market Welfare Association (IMWA) President Yumlam Achung.
While addressing a gathering at Senki Park area Achung said that the state government should work with a proper planning for all round development of state capital.
He said that there are several developmental activities is still lacking behind due to lack of proper planning and non consulting with the stake holders including the local leaders and others.
He said that  " I am also in race to contest coming Assembly Election from Itanagar constituency  and will focus all major issue like rampant land encroachment, eviction on National Highway, several project on Informational technology, film industry, beautification of capital, law and order problem".
When asked of the eviction drive on NH-415 Achung said that government should work on a proper policy with due consultation of the Market Welfare Committee, NGOs, political and students leaders and  should provide a good four lane road in the state capital. He added.