Itanagar
Itanagar: Gear up for 2019 election- Nabam Tuki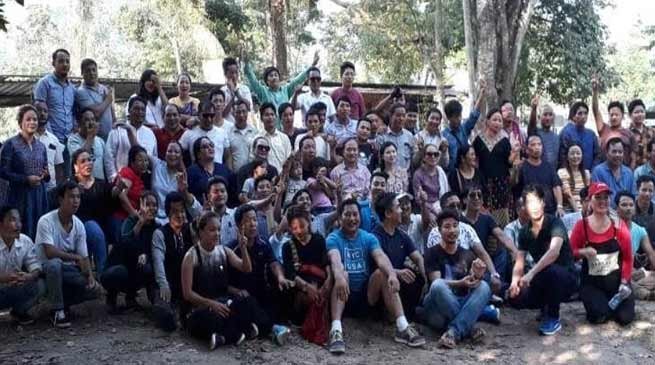 former chief minister-cum-MLA Nabam Tuki and exhorted the Congress cadres to gear up for 2019 election.
---
Itanagar
'Time and tide wait for none', said former chief minister-cum-MLA Nabam Tuki and exhorted the Congress cadres to adopt 'do and die' mantra to protect the unique identity of the state and its people.
BJP policies had threatened the Panchasheel, adopted by first Prime Minister Jawharlala Nehru, enshrined in the constitution of India, Tuki said in his address to a party meeting aimed at forming strategy for the ensuring Lok Sabha and Assembly elections.
"Wake up, particularly frontal organisations– APMC, APYC, NSUI- to struggle peacefully till the goal is reached as our identity is under threat," Tuki said to the applause of the gathering.
"It is time to work out a foolproof strategy under the leadership of APCC president Takam Sanjoy to not only wipe out BJP to protect the indigenous identity of this protected state but for all-out development of this land-locked state," he said, adding "Congress symbolises sacrifice for the society, the state and nation," he reminded all and asked all to be ready for sacrifice.
It is time to struggle, Sanjoy said, and exhorted party cadres to spread the message of BJP's complexity having damaging effects on the state. Terming BJP principle destructive which has been leading to psychological and spiritual dereliction, he said that the Congress cannot tolerate it and announced to respond with Gandhian principle of non-violence.
 "Worry not we are not scared and give a befitting reply in 2019 political battle by capturing 33 of total 60 seats," he said as the cadres cheered hurrah indicating their readiness.