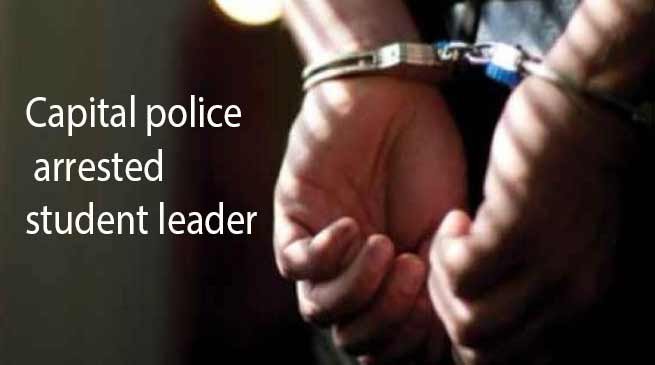 Itanagar
Itanagar Capital Police arrested a student leader of Tirap district students union today in connection with extortion case filed by Khonsa west MLA Tirong Aboh.
Capital SP M Harsha Vardhan inform  Arunachal24  that  on the complaint of MLA Khonsa West Tirong Aboh, a case of trespass and attempted extortion was registered in Itanagar police station. It was alleged that some persons forcibly entered the MLA's cottage and tried to extort money from him.
Police acted swiftly on receiving of the complaint and arrested one Hapwang Lowang reportedly President of student union of Tirap district and resident of village Kheti, Said  SP Vardhan..
The APBn constable was also detained and since there was no complaint against him by the MLA a letter have been written to the Commandant to take action against regarding his suspicious behaviour
Meanwhile the FIR made by the MLA Tirang Aboh read as the said person have been misbehaving and demanding as extortion money of Rupees  150000/- and have physically assaulted him.
The said person also sending other person who are also disturbing him and misbehaving him since 17th July ,  2018 and demanded immediate action as per law.