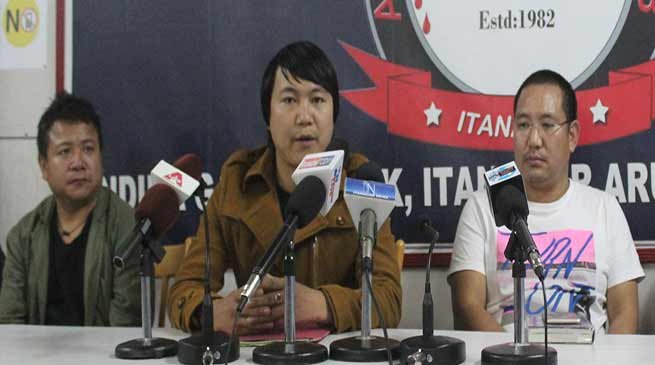 Itanagar
 All Nyishi Youths Association (ANYA)  today have differed the proposed 12 hour capital bandh on December 15.
Addressing the media at Arunachal Press club here today ANYA Spokesperson Khyoda Ajin said that several request from students communities, Arunachal Christian Forum, for differ the bandh call as the college examination is going on, Gandhian and socialist Ana Hazare is arriving the state and the preparation would be affected, the semester examination of University students will be disturbed. Inauguration of the Kamle district is also scheduled on December 15 and we are unaware of all such programmes which are already been announced earlier and all coincide on the date of bandh call. Several other appeal were also received to differ the proposed bandh on December 15.
We after finding such appeal and request and under the above circumstance have decided to differ the 12 hour capital bandh call and a suitable date would be.
We shall announced the date after the executive body of ANYA sit together and announce a convenient date but as of now they called off bandh, he added.