Itanagar
Itanagar:  All India Vivekananda Kendra Vice President calls on the Governor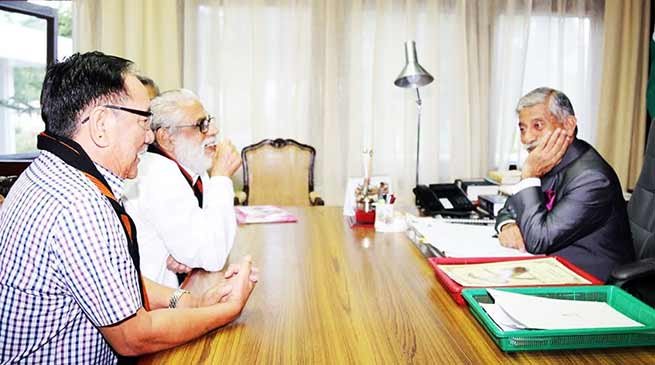 Balakrishnan, the All India Vice President, Vivekananda Kendra, called on the Governor of Arunachal Pradesh Brig. (Dr.) B.D. Mishra(Retd.) at Raj Bhavan on Thursday 
---
Itanaga
Balakrishnan, the All India Vice President, Vivekananda Kendra, Kanya Kumari called on the Governor of Arunachal Pradesh Brig. (Dr.) B.D. Mishra(Retd.) at Raj Bhavan, Itanagar on 16th August 2018. They discussed about the promotion of primary and secondary education in the State and shared challenges in the field.
The Governor complimented the Vivekananda Kendra for strengthening the education in the Frontier State of Arunachal Pradesh. He said that the Vivekananda Kendra has been a boon to the people of the State.
It is because of the good education provided by Vivekananda Kendra and Ramakrishna Mission to our youth that many bureaucrats, technocrats, and eminent social workers from these schools are contributing in running our State affairs.
The Governor suggested to Balakrishnan to take over the recently started school by the Indian Army unit at Gelimo in Upper Subansiri District.
State Chief Information Commissioner Dr. Joram Begi, the Pranth Sanchalak and  Rupesh Mathur, the Pranth Sanghatak cum Joint Secretary, Vivekananda Kendra, Arunachal Pradesh were also present in the meeting.