National
IPS officer Robin Hibu to receive Distinguished Service Medal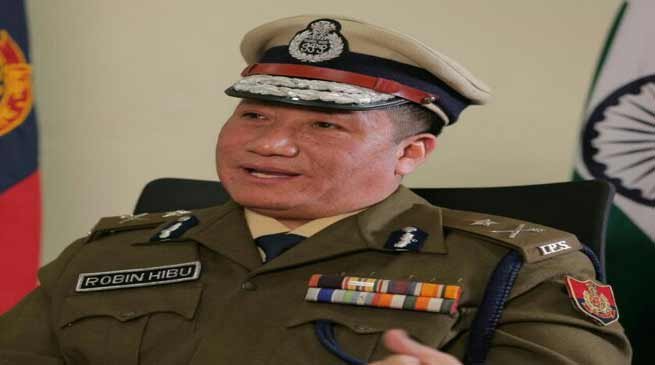 New Delhi
Government of India has selected Robin Hibu, Joint Commissioner of Police, Operation, and Ex Nodal Officer for NE People ,Delhi. for President of India Distinguish Services Medal from Police Department on the occasion of Independence Day 2017 for his  continues endeavour and initiatives for the safety and welfare for the people of NE states in particular for last 5 years at Delhi.
Talking to arunachal24 Mr Robin informed that, this is his  second President of India Medal in his career.
He further informed that the "  first on was awarded to him in 2009 for his exceptional services while serving in as young SP Arunachal Pradesh ( recovery of 15 crore of looted Treasury, busting UG camps and recovery of huge arms and ammunitions, arrested of UGs, innovative community policing involving youth etc.)
Mr Robin was also awarded twice Arunachal Government Gold Medals for distinguished public services as SP in 2002 and DIG Police in 2009 for exceptional services rendered as police officer., as he informed.
Further he informed that " he  was also honoured twice by UN Secretary General in the year of 1998 and 2000 for exceptional distinguish services for the cause of peace at war torn Yugoslavia ( Kososvo and Bosnia) as UN Police Commander at Gnjilane Region, Kosovo, I served for 2 and half years in UN.
Till today Mr Robin has
2 President of India Medals –  Distinguished Services & Meritorious Services.
2 Government of Arunachal Pradesh Gold Medals for exceptional Services.
2 UN Secretary Medals for distinguished Services in UN.
" This year MEDAL FOR DISTINGUISHED SERVICES from President of India  is most heart touching honour for me .. as our I am struggling whole heartedly for the safety and security of North East people in cities in particular… wiping few tears….beyond the call of duties" said Mr Robin.
This Medal from His Excellency President of India further boosted my fledgling Endeavour to do mor in public services not only as police officer but also as empathetic cop in the services of  vulnerable and distress people, Said Mr Robin.