Arunachal
Horticulture and Agriculture products would boost Rural Economy- Nabam Tuki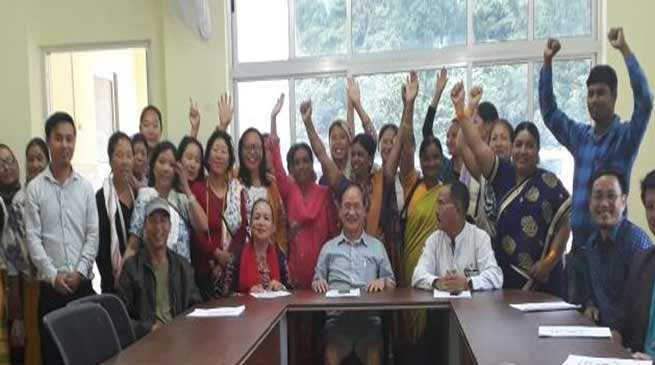 Sagalee
Former Chief Minister and local MLA Nabam Tuki appeal to local women to take up the horticulture and agriculture product which shall give them an economical boost, while he was inaugurating  awareness and training programme of national rural livelihood mission of women self help group of rural communities development in Sagalee.
Inaugurating the training cum awareness programme Tuki express his happiness on performance of local women and self help group workers for their interest livelihood mission scheme which is key to rural people.
He assured to construct Marketing shed at roadside of the Trans Arunachal Highway at Laporiang, Toru, Sagalee for local rural women from self help group for selling of their product for economic sustainability.
He advice the department officers and ADC Sagalee to encouraging village self help group by organise meeting, training and best performance awards etc annually enable to make them competitive amongst the group's. Local indigenous in organic produces agricultural, horticultural, handloom handicrafts etc should be encouraged.
Tuki further appeal the officers to sincerely deliver their commitment to work for the upliftment of rural people of state and area.
ADC Sagalee Jalash Pertin advice the women self help group to take full benefit of this scheme for self employment and assured all support. Former communities development in Sagalee now and Will achieve gain full self employment and Will earn livelihood for families. He assured women self help group workers for supporting market facilities for selling their produces in every administration circles.
Expert and trainers from Andhra Pradesh who are working with women groups in the villages were also attended programme giving training n supporting village workers who are earning their livelihood for families. Officers from the department of Rural development were also attended programme. They highlighted various achievements in the area since last one year.