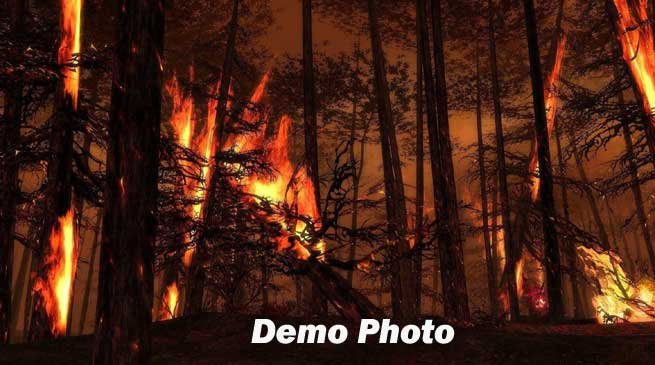 Kalaktang
In a tragic incident, a father and son were charred to death yesterday when wild fire engulfed them in a remote village under Kalaktang subdivision of West Kameng District. The deceased were identified as Sonam Dorjee, aged 49 years and Kejang Dorjee, 16 years, from R-Pam village under the sub-division.
Till late this evening, investigation which is on is yet to ascertain the cause of the accident. The bodies of the dead were sent for post-mortem and later handed over to family members for the last rituals.
Chief Minister Pema Khandu has expressed shock over the unfortunate incident and announced immediate ex-gratia relief of Rs. 4 lakhs each to the next of kin of the deceased. He conveyed his deepest condolences and extended solidarity with the bereaved family members.
While appealing the people to be cautious during dry season, Khandu also warned miscreants responsible for such man-made disasters with strict measures as per law. He categorically pointed that the wild fire not only destroys the rich vegetation but also makes the soil vulnerable for natural catastrophe.
"We have seen similar incidences in the past where people's lives were lost due to forest fire caused due to negligence of few. Such incidences has to be immediately checked and people responsible for forest fire should be immediately booked," the Chief Minister said in strong terms.
He directed DC Bomdila to immediately release the admissible ex-gratia as per norms to the bereaved family members and ascertain the cause behind the fire that claimed two precious lives.