Arunachal
Exhibition cum Talen Show on Sadhna Diwas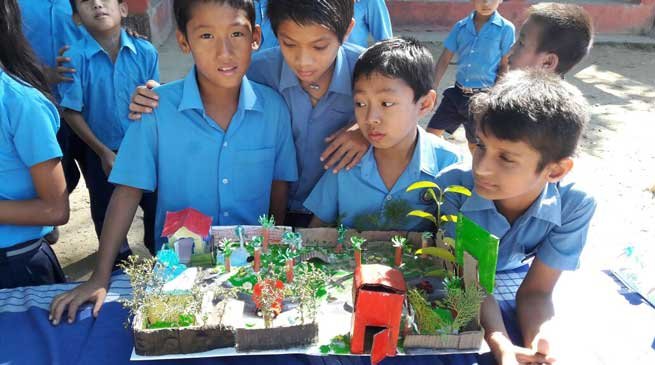 Changlang
Talent show cum exhibition were conducted today in the VKV auditorium at Vivekananda Kendra Vidhalaya, under  Kharsang circle in Changlang district of Arunachal pradesh. The above competition was held among the School children of primary level which was followed by prize distributions. Sadhana diwas means wholesome contribution by an individual towards the society through  his or her talents. The prizes were given away by the Principal, Mr. Shyamal Chakraborty to the winners of the recently held winter sports competition and exhibitions.
The VKV is the only institution in this region which have done exceptionally well in shaping the lives of the posterity through educational standard in eastern most belt of Arunachal Pradesh.
The founder, late Eknath Ranade was of the opinion that a students are the backbone of the society who must be equipped and groomed with both physical and mental strength so that they can offer a Sadhana to the society in particular and Nation in general. Sadhana is all about a complete contribution towards the society both with physical and mental aspects by an individuals or a group.