Itanagar
Dy CM Convened Pre-Budget Consultative meetings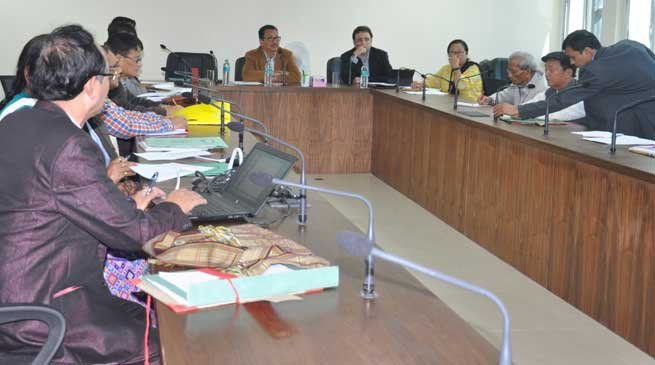 Itanagar
Deputy Chief Minister of Arunachal Pradesh, Chowna Mein who is also the Finance Minister convened five days long Pre-Budget consultative meetings with various govt departments of the state beginning from today.
In the first day of the meeting with some key departments, he called upon the heads of the departments for proposition of people friendly innovative projects/schemes to be incorporated in the next budget. He urged upon them to conceptualize bigger projects and suggest new ideas for a paradigm shift from the presentation of traditional budget.
He asserted that there is no dearth of fund with the Govt of India but the need of the hour is to know how to avail the opportunities with the proposition of realistic and innovative projects that could institute landmark development in the state.
The first day of Pre-Budget consultative meeting was held under CSS, SADA, NEC, NLCPR etc with the Departments of Art & Culture, IPR, Research, Sports & Youth Affairs, Women & Child Development, Election, Police, Cooperation, District Administration, Department of Karmik & Adhyatmik, Department of Tirap & Changlang and Law & Judicial.
Commissioner of Finance & Development, Ashish Kundra, Secretary (Planning), Dr Joram Beda, Additional Secretary of Finance Y W Ringu, Secretaries and Directors attended the meeting.