Itanagar
Dy CM Chowna Mein Expressed Concern Over The Recent Flash Floods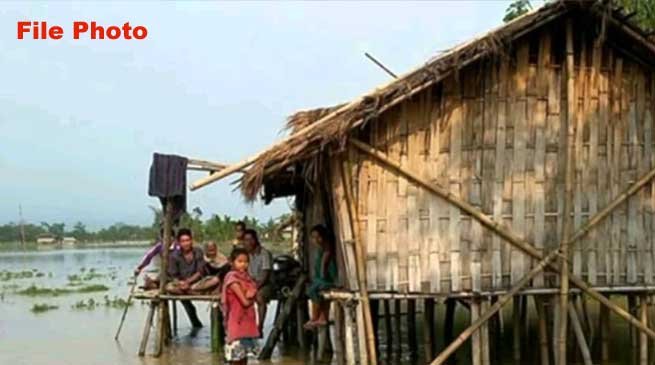 Itanagar
Deputy Chief Minister, Chowna Mein expressed concern over the recent flash floods in some parts of the state especially at Upper Subansiri and Kurung Kumey Districts where massive damaged on public & private properties where reported. It was reported that several houses, roads, retaining walls were damaged at Dumporijo in a flash flood on last Saturday evening and roads, bridges and culverts were also washed away along Palin to Koloriang road causing road blockade.
Dy CM took status reports of the infrastructures damaged from the concerned authorities of the districts and asked them to submit the details report immediately to the govt.
He expressed grief over the loss of a young engineer, Nabam Heina, JE(APEDA) in a bizarre incident along Harmutty – Gumto road on September 16 night. He termed the incident very unfortunate and conveyed his heartfelt condolence to the bereaved family members and prayed for the eternal peace of the departed soul.
He also expressed concern over the reported missing of school boy at River Dikrong at Midpu on Sunday. He too cautioned the people to be cautious during rainy seasons and to refrain the children from going to turbulent river banks unattended.