Arunachal
Discourse and meditation on bihangam yoga concludes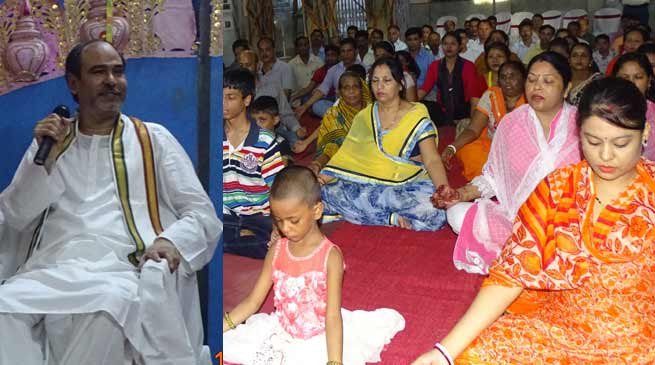 Naharlagun
Two days discourse on bihangam yoga concluded here today which was attended by hundreds of local residents of the twin capital city.
The discourse was delivered by the International saint Krishan Lal Sharma of Bihangam Yog peeth of Jhushi of (Prayag) Baranasi, Utter Pradesh, Manoj Sinha of Kolkatta, Amresh Pandey of Dimapur, Dibender Sharma of Guwahati, Gyati Rana  of AVP and Bai Taba of IFCSAP. Bablu Kumar Naharlagun
The local committee member General Secretary MP Saini said that that two days discourse was based on faith and belief in god, control on body and mind to reach destiny, the most important was the Vedic way of meditation for up keeping sound mind to keep a healthy body and sound mind.