Arunachal
Dhola-Sadiya Bridge will felicitate Better road connectivity between Assam and Arunachal Pradesh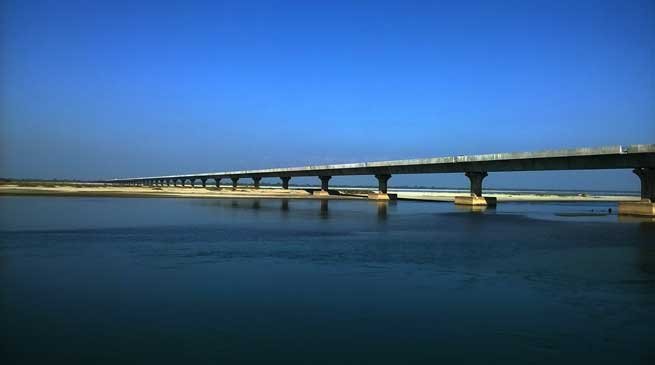 Dibrugarh
The construction of India's longest bridge, the  Dhola-Sadiya, will be completed by 2017. It will improve road connectivity between Assam and Arunachal Pradesh.
The travelling time between Assam and Arunachal Pradesh will be cut short by 4 hours with the construction of this new bridge over the river Brahmaputra.
Construction work on the bridge, which began in 2010,  has picked up pace after the announcement of adequate compensation by the 'Ministry of Road Transport and Highways'  to all the people displaced as a result of the project.
When completed, the 9.15 km long bridge will be 3.55 km longer than Mumbai's 'Bandra-Worli sea link'. The bridge, which is being constructed at a total cost of 938 crore rupees, is also important with regards to national defence as the bridge will provide faster travel for security forces to Arunachal Pradesh.
As of now, security forces heading for Arunachal Pradesh had to travel through Tezpur which takes nearly 2 days but this travel time will be cut short after the completion of this bridge.
Keeping in mind that the bridge will also be frequented by the military, it has been designed such that army tanks can travel through this bridge. This bridge will prove important for Arunachal Pradesh in the years to come.