Itanagar
DC directs eviction of illegal hawkers from capital complex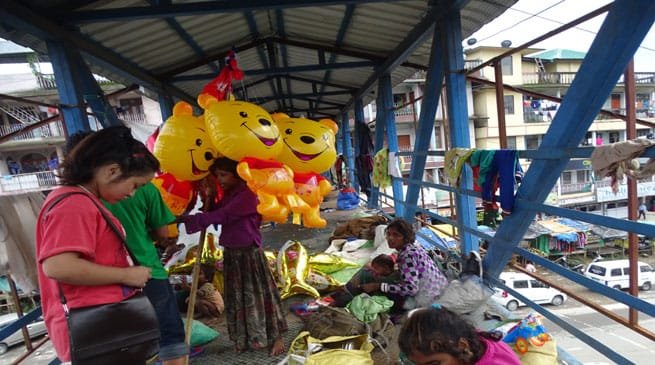 ITANAGAR
Itanagar Capital district Administration in an order issued recently directed for eviction of illegal hawkers from capital complex.
The  order issued by District Magistrate Prince Dhawan vide DM/ICC/01/2017-1 dated August 16 after reported various illegal hawkers selling balloons are found roaming within capital complex and created nuisance to the resident and commuters on the highway.
The DM further directed CO Moyir Kato and Dr. Heera Panggeng  to take necessary action against such illegal hawkers as per various provisions of law including deportation from capital complex. It was also directed the SP to provide police personnel as and when required for such eviction and deportation.
The action of the district administration was initiated after the dozens of balloon sellers were found roaming in capital complex which disturbing the free flow of traffic movement as well as they were using the foot over bridge and various parking lots as their resident and was a nuisance in the capital complex. The message were also circulating in the social media as well as this daily issue of the August 15.