Arunachal
Chow Zingnu launched Swachh Bharat Week at Namsai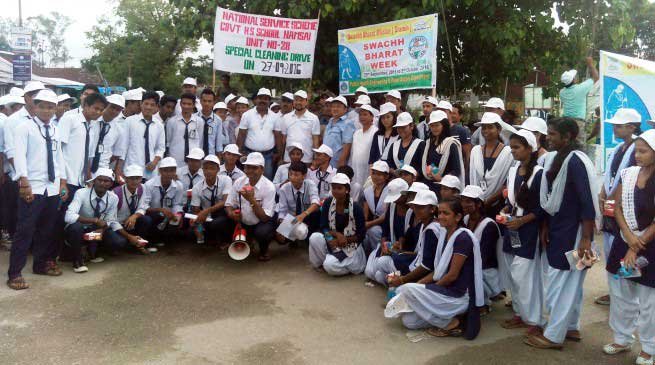 Namsai
Launching the Swachh Bharat Week at Namsai today, Parliamentary Secretary Planning Chow Zingnu Namchoom who is also the local legislator called upon the people to join the India's biggest ever cleanliness drive initiatives and make the district Open-Defecation Free.
The Swachh Bharat Week which is being declared by Ministry of Drinking Water & Sanitation, GoI is being observed from September 25 to October 2 in the district to mark the 2nd anniversary of Swachh Bharat Mission which was launched under the ambitious initiative of Prime Minister Narendra Modi on 2nd October 2014 which envisages dreams for making the nation open defecation free by 2nd October 2019.
Stressing towards maintaining cleanliness in every colonies of Namsai Township, Namchoom emphasized for conducting social services once in a week in the market areas, colonies and in all rural areas by the market committee in coordination with local administration and panchayat leaders.
He reiterated that the effort of the people from different sections of the society can only make the Swachh Bharat Abhiyan a huge success in the State. People should come forward and join the mass movement of cleanliness and spread the message of 'Cleanliness is next to Godliness', he added.
He said that the under young and dynamic leadership of Chief Minister Pema Khandu, various activities under the Swachh Bharat Mission would be implemented vigorously and successfully in every districts.
EE PHED cum Member Secretary District Swachh Bharat Mission Namsai also spoke on the occasion.
To mark the celebration, mass rally was also organized which was actively participated by students (NSS) of various schools, officers, panchayat and public leaders, market secretaries and PHED staffs.