Sports
Chongkham Football League conclude
ADVERTISEMENT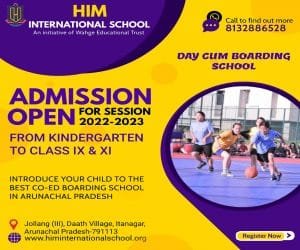 Chongkham
Parliamentary Secretary Environment & Forest, Chow Tewa Mein who is also the local legislature of Chongkham attended the closing ceremony of the Chongkham Football League and witnessed the high-spirited final match played between Teangkhong and Chongkhan Town Club at Mini-Stadium, Chongkham on December 6. Teangkhong team won the final match defeating Chongkham Town Club by 3 goals.
The league match was organized by the Chongkham Sport Association is a brainchild of local MLA, Chow Tewa Mein who has taken this unique and noble initiative to arrange the football league match in the district to raise awareness against drugs and with a aim to nurture the footballing talents among the youths.
Reiterating his zero-tolerance stance on drugs, Mein said, "I want to engage the young generation in sports and different social activities apart from conducting regular drives to eradicate the drug menace."
Mein called upon the youths to recall the contribution made by Chow Indrajit Namchoom, the finest player from Chongkham to represent the country in international matches for the game of football.
He said that Chongkham was once known for producing great sportsperson but now with the growing trend of drug abuse among youths the place has lost its glory. It is time that youths remember the contribution made by their predecessor and horn their skills in their chosen sport talents.
Describing the football tournament as part of this effort, Mein said he is happy with the success achieved so far.
He expressed hope that the football tournament as an additional effort will play an important role in achieving success in this regard.
Later, Mein gave away the prizes and trophies to the teams.
Altogether, 14 teams participated in the league match, where they played total of 12 matches in 6 different venues of Chongkham circles where every team had to play the match in home and away turf.