Sports
Charitable Runs in Northeast to Support Local Entrepreneurship and Flood Relief Operations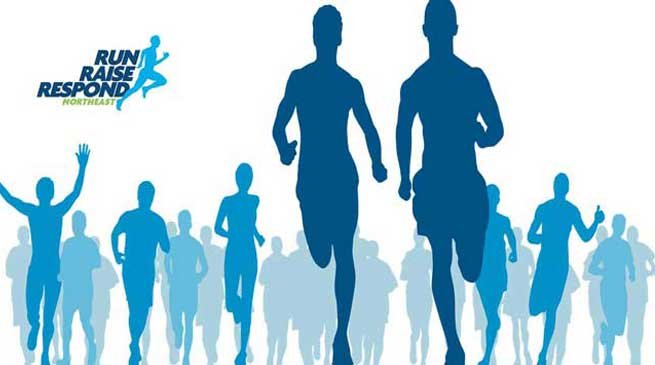 Guwahati
A charitable event "Run Raise Respond North East"  would be organised to raise awareness regarding "Income Declaration Scheme 2016 "and support flood relief activities in the North East.  The event will be organise by  Nigel Eastwood, a technology investor and International entrepreneur with ties to local entrepreneurs from 4th September -10th September.
In the event,  half marathons will be held at four capital cities of the north east. These cities are Guwahati (4thSeptember), Shillong (6th September), Kohima (8th September) and Imphal (10th September). Renowned boxer Mary Kom will also join the run in Imphal on 10th September.
The North East Development Foundation (NEDF) is the Umbrella organisation that will look after the event. At each location, kiosks will be made available for start-ups to present their businesses to be considered for funding. The participants in the run will include senior corporate executives, senior sportsmen, government representatives, school and college students as well as local citizens. MNet, one of the North East's leading telecom companies is the key sponsor of the activity.
The day's run in each city which are expected to be flagged off by the Chief Ministers of the States will be followed by a business networking dinner for investors, entrepreneurs, innovators, local businesses& start-ups and government policy makers will also be encouraged to attend.
Sharing his vision, Nigel Eastwood commented that the aim is not only to raise money to invest in budding entrepreneurs, but more importantly to showcase the opportunities and huge potential of the North East with a population of 50m people. To create more jobs and build a diverse growing economy in the NE of India we need to catalyze competitive and growing businesses. Our aim to inspire, motivate and mentor entrepreneurs in the region.
The major proceeds from all the runs will be presented to the winning start-ups at the North East Start-up Festival being held by NED in November this year. The winning businesses at the Start-up Festival will receive a share of the funds raised and will be given free mentoring for 1 year by Nigel and the wider team.
According to Dr. Syed S Kazi, President, The North East Development Foundation (NEDF), 'Run-Raise-Respond Northeast'  is being organised to encourage start-ups and entrepreneurship in the region as the Foundation has been working towards sustainable development in the region in key areas of livelihood, entrepreneurship, information communication technology, youth empowerment and rural technology and this initiative is a step forward in the direction. We look forward to the wholesome participation of the people of the region to make it a success."
The event is being organized by Lun Tonsing and Vijaya Eastwood. Lun & Vijaya are women entrepreneurs originally from Manipur with an international background and keen interest in contributing to the socio-economic growth of the region.