Itanagar
CAB: AAPSU support NE bandh called by NESO on Dec10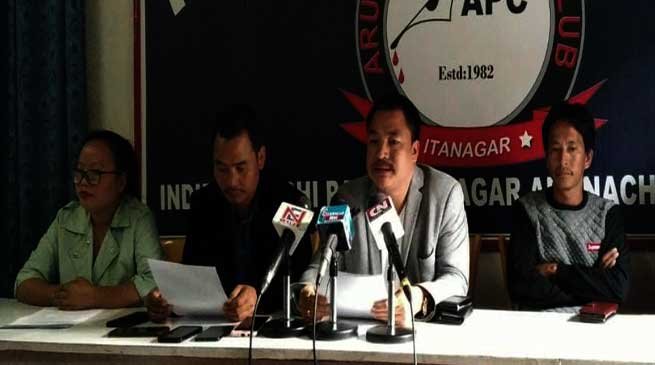 Itanagar
The All Arunachal Pradesh Students' Union (AAPSU) on Sunday endorsed the 11-hour NE bandh call on December 10 by the North East Students' Organisation (NESO) against Citizenship Amendment Bill (CAB)-2019.
Addressing reporters, AAPSU vice-president Meje Taku  informed that , AAPSU in its executive meeting today unanimously agreed to comply with NESO 'order' to have NE shutdown on December 10, from 5 AM to  4 PM, against the Centre's proposed move to bring in the contentious Citizenship Amendment Bill (CAB) in the Parliament.
 In this regard, all the presidents and general secretaries of all our federating units – district students unions, various universities and college students bodies have been 'directed to arrange requisite materials and manpower for the success of the democratic movement in the all districts in the state', he stated.
Taku, however, said that essential public services like ambulance, milk van, press personnel, magistrate on duty, police, para-military forces are exempted from the purview of the bandh call.
Appealing all the former leaders, various NGOs, community-based organistaions and people of Arunachal Pradesh for their cooperation, the student leader said, "This is for the welfare of the indigenous people of Arunachal and NE."
Reiterating their strong opposition, Taku said, "All the constituent organizations of NESO including AAPSU are against the Bill," adding, "Our stand is very clear, NO CAB, means NO."
Asked about states including Arunachal Pradesh having ILP system won't be affected by CAB, the AAPSU leader said, "Today, though, we are exempted, our stand is with NESO and other states like Assam, Manipur and Tripura."
The Bill seeks to grant Indian citizenship to persecuted religious minorities from Pakistan, Bangladesh and Afghanistan.