North East
BSF Seized Gangja worth Rs 54 Lacs from Cooch Behar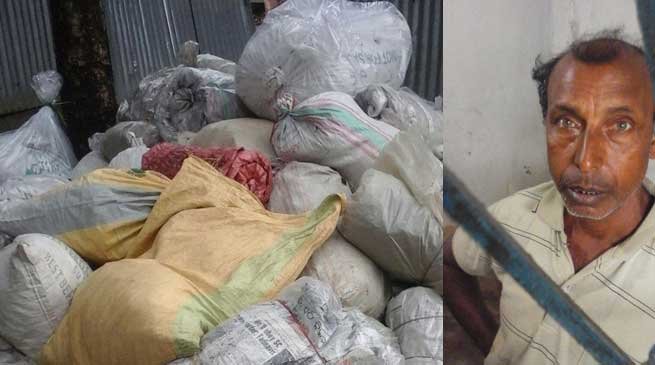 Cooch Behar
On a specific input provided by Border Security Force (BSF) Intelligence team of Falakata Sector, in West Bengal, under Guwahati Frontier, a joint team of Narcotics Control Bureau and local police seized a truck load of ganja in Cooch Behar district, today, in the morning.
A total of 900 kgs of ganja (appx), worth Rs 54 Lacs (appx), besides the Indian national was recovered from the spot.
The Intelligence Team of BSF Falakata received an information that huge quantity of ganja was being stockpiled by few villagers of Bhogdabri village under PS Sitalkuchi, Distt Cooch Behar, West Bengal.
The consignment was supposed to be pushed to the hinterland at an opportune moment. After receipt of this information, the team developed the information, through their sources and shared the matured input to Narcotics Control Bureau (NCB) for necessary action.
After receiving the input the joint operation team comprising of Narcotics Control Bureau (NCB) and the local police raided the village and seized a truck load of Grade-I Ganja from the spot. One Vimal Sarkar, s/o Nagen Sarkar of the village was also apprehended by the ops team.
Meanwhile the apprehended person and the ganja have been taken into custody by NCB for further disposal.