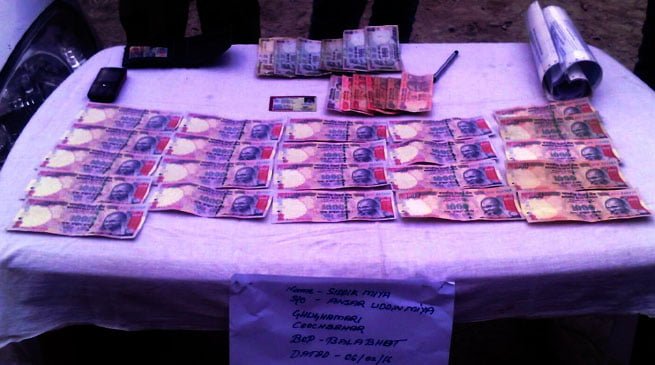 Coochbehar
Border Security Force ( BSF ) troops of Border Outpost Balabhut under Sector HQ Coochbehar and Guwahati Frontier apprehended one FICN racketeer on Saturday at about 4 pm.  Fake currency worth Rs 22,000/- and a  vehicle used for the illegal crime also seized.
On the basis of a specific information  of Intelligence branch of BSF Sector Coochbehar, BSF troops laid a surprise ambush near Balabhut bridge (Appx 500 mtrs from the International Boundary), adjacent to BOP Balabhut and intercepted a Tata Indica vehicle being driven by one Siddique Mia.
On checking the vehicle the fake currency was detected and seized. The suspect was also arrested along with the vehicle. Later the suspect was handed over to PS Dinhata, Coochbehar for further legal action. The FICN seized were in denominations of Rs  1000.