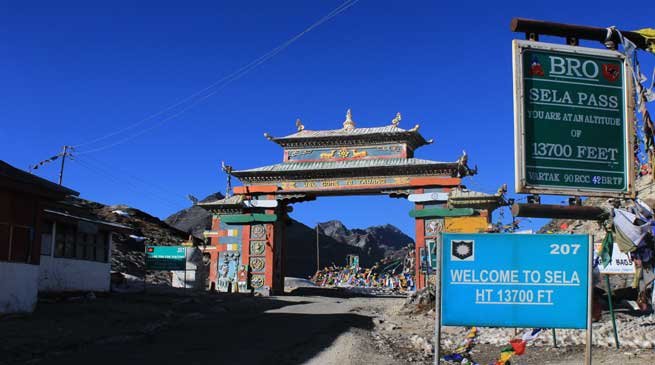 Bomdila
Beside the ongoing Indo-China crisis from the last one month, the Border Roads Organisation (BRO) is all set to construct a two-line tunnels bypassing  Sela to Tawang  near China Border in Arunachal Pradesh to faster access in road connectivity . These  two tunnels through 4170-metre Sela Pass will cut down the distance by 10 kms to China border through Tawang.
To construct the two-lane tunnels at the mountain hill areas, the BRO had recently handed over a request of land acquisition for tunnels to the West Kameng District Commissioner.
In this connection the BRO officials  handed over a request of land acquisition for tunnels to West Kameng DC Sonal Swaroop on July 20 last.
The tunnels across the 4,170-metre pass will also help cut down on high-altitude, steep gradient and numerous hairpin bends, thus reducing the travel time between the headquarters of Gajraj Corps (4 Corps) of the Indian Army based at Tezpur in Assam and Tawang by about an hour.
According to reports , the new alignment of the road from Sela to Tawang involves 12.37 km and two tunnels will be constructed.  "One tunnel is 1.79 km long and the rest 475 meter long," . The  survey of land acquisition will start after the monsoon this year.
During winters, these tunnels will help in ease the movement of troops as the roads at major sectors get cut off due to heavy snow.