North East
Bodoland separate state issue discussed in Tripartite Talk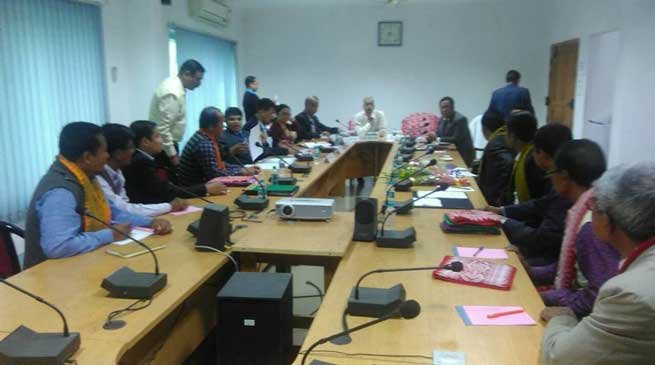 Guwahati 
The demand of the ABSU for creation of Bodoland separate state was discussed in an official level tripartite talk held in Guwahati on Monday. The meeting was chaired by the Joint Secretary (North East) of the Ministry of Home Affairs, Satyendra Garg, while senior officials of the State Government and ABSU leaders attended the meeting.
In The meeting several Bodo groups, including the All Bodo Students Union (ABSU), urged the government to start the tripartite political talks on Bodoland before the Parliament budget session, otherwise they would intensify the protest across north-east India.
Talking to arunachal24, ABSU president Promode Boro said that the ABSU made it clear before the officials of the State and Central Governments that talks should be held at political level so that an early solution can be found. "We also made it clear that we are not opposed to involvement of the Bodoland Territorial Council (BTC) authorities in the process of talks," he said.
In the meeting Promod Boro told the officials that "we are not trouble-makers and the proposed National Highway blockade from Monday was postponed after we received the invitation for talks," he said.
Boro said that during the talks, the Joint Secretary of the MHA assured that the Centre was sincere in finding an amicable solution to the Bodoland issue, while the State Government officials said that on its part, the issues that can be dealt with by the State would be looked into soon. He said that certain issues like creation of separate directorate for Bodo medium schools, rights of the forest dwellers, setting up of a cultural complex in memory of Upendra Nath Brahma, etc., can be dealt with by the State Government.