Sports
Arunachal Winter Sports Meet Culminated at VKV Kharsang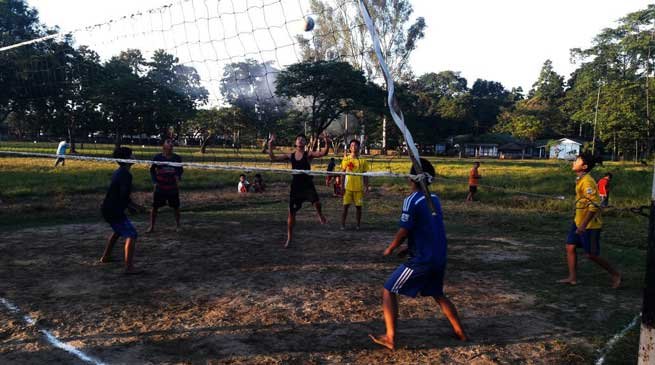 Changlang
Annual winter sports meet culminated today at vivekananda kendra vidhyalaya ( VKV ) , Kharsang, in  changlang district. This was an annual sports event held every year to commemorate the Birth anniversary of the founder of the Vivekananda institutes across the nation, where students participates in various categories of sports in various event. The extracurricular activities plays an important role in grooming the physical and mental wellbeing of the students said the Principal Mr Shyamal Chakraborty.
On the final day of the sports meet, the final football match was played between Siang and Subansiri houses where the former beat the later by 4:0. The Badminton single was clinched by Miss Nang Wati Mein of senior group where as the Boys double badminton went to  ChaNge Ngemu and Noksey Sapong.
In another category, Long jump trophy was won by Miss Saracho Sena of Kameng house in senior group, on the other hand, the first prize of 1500mtrs race was won by Mr.Yumniang Kongkang of Lohit house.
First prize of Shot put was won by Noksey Sapong of Lohit house, Discus throw by  Awemso Mam of Kameng house, Long jump for Junior category went to Miss Nginwan Tangha of Kameng house and Finally Volley ball title was won by Subansiri house and runner up went to Siang house. With this, the highest points were accumulated by Kameng house and the Lohit house being confined at the second position in the overall points tally chart.
However, the distribution of prizes will be done on the occasion of 103rd Birth Anniversary of Late Eknath Ranade on 19th November 2016, who was the founder of the Vivekananda Kendra Vidhyalaya.