Itanagar
Arunachal: Teachers are the Nation Builders- Bamang Felix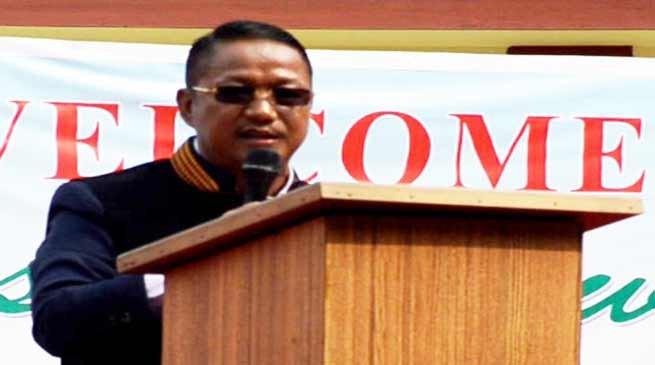 Itanagar
Minister of PHE & WS, Printing & Parliamentary Affairs Bamang Felix attending the 18th annual school day celebration of Holy Cross Higher Secondary school, Itanagar said that teachers are the nation builders and so they should be very conscious and accurate what they teach to students.
" Students must question to teachers,  when there is any doubt or confusion during classes. It's the duty of teachers to answer their doubts and queries." Felix said.
Stating that teachers are the real parents of students as children's learn what they teach, Felix requested the teachers to maintain the discipline quo of teaching and learning with the students.
He also called upon the students to protect wildlife's , because the knowledge we get in books are futile unless we act on it so as to maintain ecological balance in nature.
Later he promised to donate 2.5 lakhs to purchase books for the students including funds for up gradation of school laboratory and approach Department of Tribal affairs for renovation of girls' hostel.