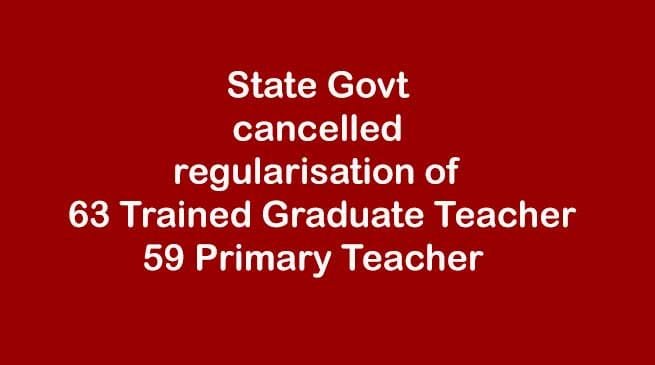 Itanagar
State Government in an order dated 21st December 2017 has cancelled the regularisation of 63 Trained Graduate Teacher (TGT) and 59 Primary Teacher (PRT) with immediate effect. The regularisation was effected by the Directorate of Elementary Education on December 7, 2017.
​On receipt of a complaint over alleged irregularities in regularisation process in the Directorate of Elementary Education and on seeing prima facie material in the complaint the SIC has been put into action to enquire into the entire episode.
​The order signed by the Secretary Education, Government of Arunachal Pradesh read, "In pursuance of vigilance department letter No. Vig-172/2017/402 dated 21st December 2017, all orders of the Directorate of Elementary Education bearing  No. AR/SSA/ESTT/APTET & CTET Regu/Teacher/2017-18 dated 7th December 2017 regarding regularisation of 63 trained graduate teacher and 59 primary teacher are hereby withdrawn with immediate effect. This has the approval of competent authority", the order added.