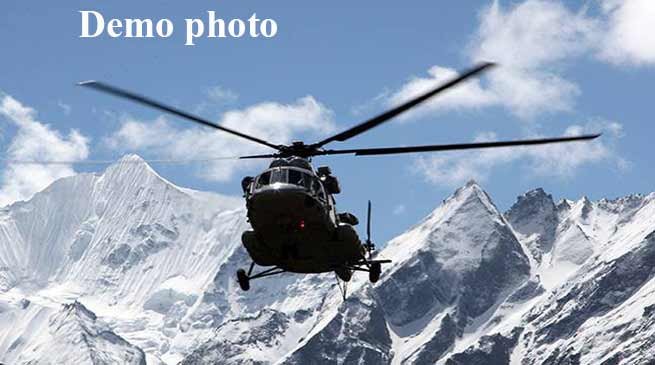 Itanagar
At least  Six  persons were killed after a helicopter of Indian Air Force (IAF) crashed in Tawang Valley in Arunachal Pradesh on Friday.
The Indian Air Force however claims that the toll is six, with one officer in a critical state.
The Mi-17 V5 chopper on a maintenance mission was carrying seven persons, including some Army officials onboard when it crashed.
The crash took place around 6am when the chopper crashed, a senior official said.
According to IAF official a court of inquiry has been ordered to probe the crash. The area in which the chopper was flying is said to be vulnerable to dangerous weather changes.
Update
the spot where helicopter crashed is about 6-7 hrs walking distance from tawang