Itanagar
Arunachal: Road Divider made of Bamboo pose severe threat to commuters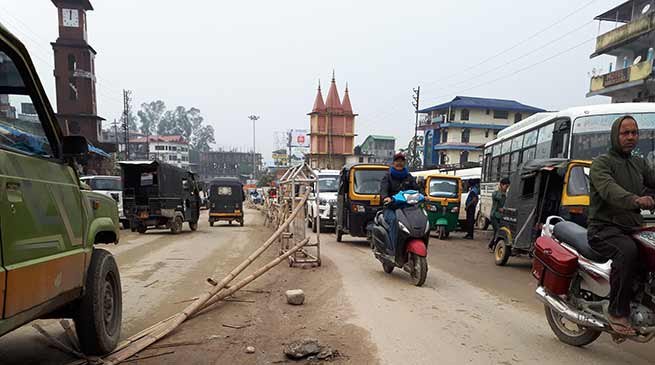 Itanagar
The road  divider made of Bamboo on the NH-415 in capital complex is posing severe threat to the commuters specially to two wheelers in Ganga and Bank Tinali area of the city.
Several accidents of two wheelers occurred  due to damaged,  chopped and pointed bamboo using for the purpose of Road divider. Even these bamboos  have not been carefully tied with ropes causing  a severe threat and are also cause of accidents.
City Police Chief Sagar Singh Kalsi informed  Arunachal24  that,  it was a temporary arrangement and we are in process of replacing it with iron barricade which are movable as like used in other metro cities.
He said that the new barricade are painted which would even reflected to the commuters even during the night and commuters have to follow the traffic diversion and it would be better than present one.