NON CATEGORIES
Arunachal :  Regularise of 1500 CTET/APTET qualified SSA in-service teachers- APTETQA  demands
ADVERTISEMENT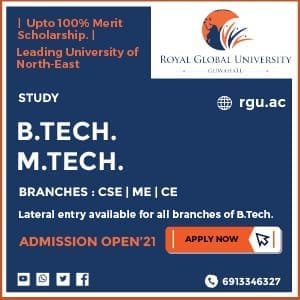 Itanagar
The Arunachal Pradesh Teacher Eligibility Test qualifier Association(APTETQA) demand the State to all the 1500 CTET/APTET qualified SSA in-service teachers need  to be absorbed or regularized in one- go regularization.
During press conference here today at Arunachal Press club,  APTETQA president Tabi Chader appeal the state government to work out the proper mechanism for one go regularisation to all the APTET/CTET qualified SSA in-service teachers in a time bound manner. At present there are 1,500 APTET/CTET qualified SSA in-service teachers in State.
He also claim that earlier on 21st June 2017 during the celebration of International Yoga Day at IG park Itanagar, CM Pema Khandu has announcement, that the state government would require more than 1000 teachers for which posts would be created phase wise, further to meet up teachers' shortage, the Chief Minister informed to regularize SSA teachers on phase wise with condition that they must qualify either the CTET or APTET examination.
As recently government of Arunachal Pradesh has announced and approved for the creation of 1309 teaching and non-teaching posts of which 1130 posts were solely for teaching staffs. In this regard, he also appealed the state government that TGTs posts should be reserved for the TET qualified SSA in-service teachers instead of call for the fresh interview/recruitment under the supervision of APPSC.
He  also appeal that all the contractual vacant posts of PRTs and TGTs (SSA) at the district level under the DDSE-Cum DPOs should be furnished immediately.
If  these vacant posts furnished  immediately then the unemployed youths of our state who have qualified APTET/CTET exam can be fill up as we have more than 4000 APTET/CTEs qualified unemployed youths in the state .