Arunachal
Arunachal- Pasighat Preparing for Smart City Challenge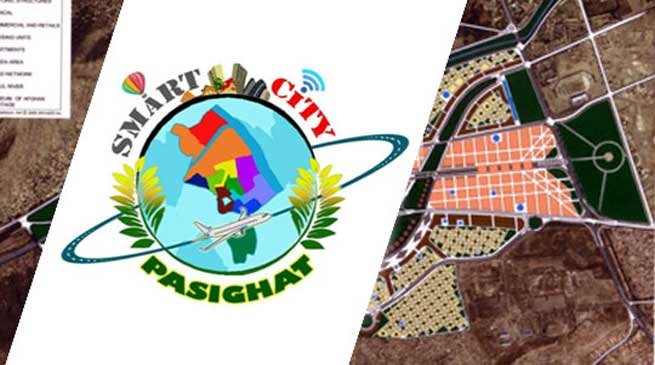 Pasighat
Pasighat Smart City Office is on its peak of preparation to take part in the third round smart cities challenge. The office has been organizing series of meetings and seeking valuable suggestions from citizens and other stakeholders to rectify proposals by improving the deficiencies to win the third round challenge with renewed vigour and spirit.
Meanwhile, a stakeholders' meeting was held today at the Siang Hall under the chairmanship of the Deputy Commissioner Tamiyo Tatak to chalk-out  Smart City proposal and discussion on checklist. He advised PMC and consultants of 'Voyants Solutions' to adopt better strategies for present and future development projects and fill the gap between available resources and demands and exuded confidence that Pasighat would secure its position in the third round challenge. Tatak further directed the head of offices to appoint nodal officers so that they could share information and update the Smart City Mission Officers on developmental issues of their respective departments.
Pasighat once granted as a smart city, would provide us employment opportunities and ensure development in an accelerated manner. The oldest city is widely known as the gateway to Arunachal Pradesh, has tremendous potential to expand and provide sustainable and inclusive growth in the region. Infrastructure like roads, railways, waterways and airways are being developed and wiould soon become arteries of transportation and communication and with developed transportation, Pasighat could create many industrial hotspots. Winning Smart City would ensure good life to the people providing affordable access to health, education, water, sanitation, electricity and tourism, asserted the DC.
MEO(PMC) cum Smart City Officer, Anistein Koyu while seeking massive citizens participation has stressed on team spirit and urged all to brace up the upcoming challenges. He informed that under PAN City initiatives, solutions based on priorities would address issues of solid waste management, sewerage system and augmentation of drinking water supply. We need to work on the gaps identified by Govt. of India to improve upon the proposals, stated Koyu and urged the denizens to take part in the discussion page on mygov portal in big numbers and contribute their best suggestions.
Urban Planner of Voyant Solutios, Jay Krishna presented a vision plan through power point presentation