Itanagar
Arunachal: Govt setups initiatives to support SME-Khandu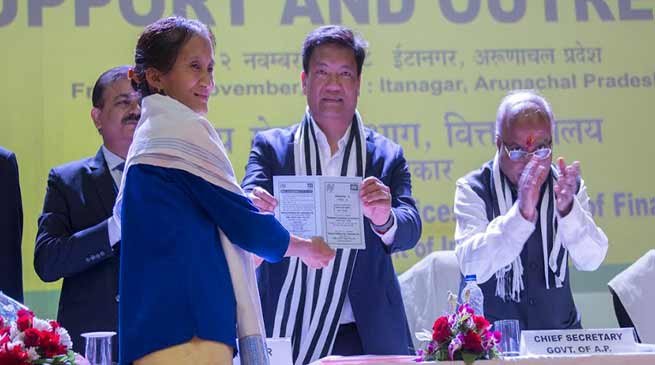 State government has rolled out several initiatives to support small and medium enterprises.- Pema Khandu, CM, Arunachal Pradesh
---
Itanagar
Chief Minister Pema Khandu today attended the live telecast of PM Narendra Modi's launch of MSME 'Support and Outreach' programme telecasted live from New Delhi here at Dorjee Khandu State Convention Centre.
Earlier Chief Minister in his address said that state government has rolled out several initiatives to support small and medium enterprises.
He said the state govt had launched the Deen Dayak Upadhyaya Swavalamban Yojana (DDUSY) the previous year but many entrepreneurs could not take its full advantage as the banks could not disburse loan. He said the state govt this year has signed MoU with SBI and hoped that the people will be able to take its benefit.
He said state government has started the GeM portal to streamline the govt procurement. He said the entrepreneur willing to sell their products can do so through this portal. He said govt cannot provide employment to all of its population and that's why govt is trying to support them through such initiatives.
He said the state has potential in handicrafts, handlooms and textiles products and urged the local entrepreneurs to go online so that they can sell their product worldwide urging them to use digital technology in their business.
Chief Minister later distributed sanction letter for loans, yarn pass books, letter of arrangements, certificates to some of the local entrepreneurs.