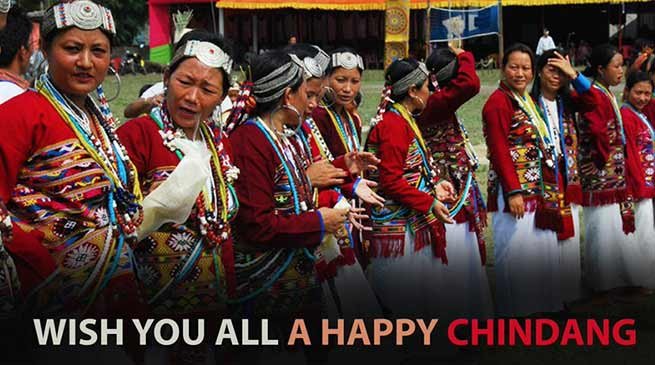 Arunachal Governor BD Mishra and Chief Minister Pema Khandu conveyed  Chindang festival greetings to Sajolang Community.
---
Itanagar
The Governor of Arunachal Pradesh Brig. (Dr.) B.D. Mishra (Retd.) has conveyed his warm greetings to people of the State on the festive occasion of Chindang. He expressed his hope that the festivity will bring good harvest, and prosperity in the State.
In his message, the Governor said that Indigenous festivals have always connected the people with the nature. During these festivities, offering of prayers and performance of rituals are done in the praise of the heavenly bodies and the natural objects like Sun, Moon, mountains, rivers, and forest to seek blessings for the well-being of mankind and for good harvest. The indigenous communities also offer prayers to protect against the evil spirits and to prevent them from entering the villages to cause harm to the people and the livestock. These practices of our indigenous communities are extremely relevant even today. It immensely helps in maintaining and preserving our environment for the present and future generations, the Governor emphasized.
On this joyous occasion, I join my Sajolang brethren in offering prayers to Almighty for wellbeing of all, the Governor said in his message.
Chief Minister Pema Khandu has conveyed his best wishes to the people on the auspicious occasion of Chindang festival of the Sajolang community.
On eve of the festival, Khandu specifically greeted members of the Sajolang community of East and West Kameng and wished them a joyous celebration of the agro-based indigenous festival.
"Every citizen of the state, irrespective of tribe, religion and community, join our Sajolang brethrens in celebrating Chindang and seek blessings of the Almighty for peace, prosperity and good health of our people," Khandu said in a message here this evening.
He reminded everyone that preservation of traditions and culture is of utmost significance in today's world as several indigenous tribes in the world have lost their roots and disappeared owing to rapid modernization.
"We are a unique state with distinct indigenous culture and identity. We have to preserve our identity and proudly pass it on to coming generations," Khandu pointed and asserted that the youths have to shoulder the responsibility to preserve and carry forward the age-old tradition and culture.
The Chief Minister expressed optimism that Chindang celebrations will further the message of unity in diversity and the importance of culture in preserving identity.