Arunachal
Arunachal gets two plots in New Delhi, Pul inspects the sites
ADVERTISEMENT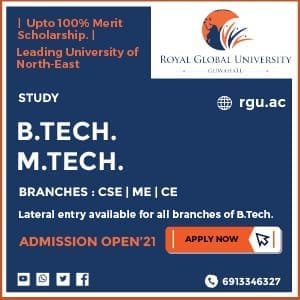 New Delhi
 Chief Minister Kalikho Pul inspected the sites for proposed construction of Arunachal Sadan and Arunachal Niwas at Dheerpur in North Delhi and at Dwarka in South-West Delhi on Friday.  Yachuli MLA Likha Saya, Secretary Finance BM Mishra, Resident Commissioner Gitanjali Gupta,and other officials were also with him.
Pul first visited the site in Dheerpur where the officials from DDA, planning and land department of government of Delhi accorded him a warm welcome. He was briefed about the key location plan of the site measuring 2600 square metre.
The CM was informed that the site is one of the best locations in North Delhi, in view of ease of connectivity as it is located near to main highway and metro station. Also the site is located near to important education and health institutions like Delhi University, Dr Ambedkar University, proposed Nirankari hospital and medical college, holy care service centre, family court of Delhi government and Sankalp-IAS coaching centres.
Further the site has easy access to recreational centres and historical sites such as Biodiversity Park and Coronation Park. In view of such facilities available near earmarked site, it would greatly benefit the students, patients, officials and general public coming from Arunachal, opined the DDA officials.
The Chief Minister also visited the second site at sector 13 in Dwarka with land area measuring 1750 square metre, where the senior DDA officials warmly received him.
Briefing about the location of the site, the DDA officials informed that the site is located in one of the best institutional areas of Delhi. It is located near to proposed sites for India International Institute of Democracy and Election Management of Election Commission of India and also located near to proposed site for cultural and information centre for northeastern region. Also the officials informed that in view of tourism, the site is nearer to ISCKON temple and Radisson Hotel.
Further in terms of ease of connectivity, the site is located near to Indira Gandhi International Airport and metro station, which is only 200 metre away.
The Chief Minister during the visit informed that these two projects will be taken up on mission mode and urged the DDA officials and the Delhi government to ensure necessary guidance and cooperation for the project. The DDA officials assured their full cooperation and support to accomplish these projects within stipulated time.
The project when completed would benefit students from poor family background who are unable to afford decent accommodation in the national capital. Also it would benefit aspirants of civil services and other competitive examinations for their accommodation in New Delhi for better access to good coaching institutes, said the CM.
He mentioned that several aspirants from poor economical background had to abandoned their preparatory studies midway, as they could not afford cost of living in the national capital.
Further the Chief Minister said the guesthouse would be of help for patients coming to New Delhi for seeking advanced and specialized medical care.