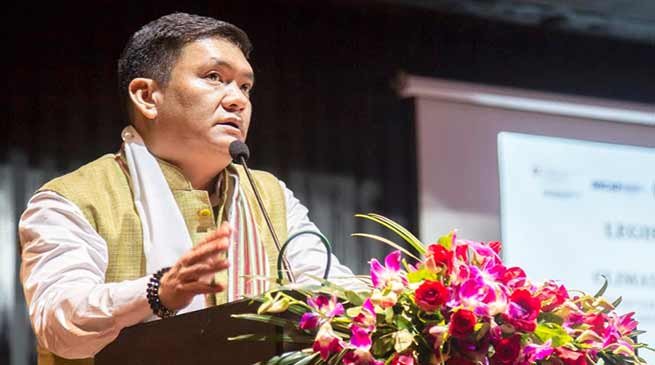 Member from the former legislator association will be inducted the Chief Minister's Advisory Council- Pema Khandu, Chief Minister, Arunachal Pradesh 
---
Itanagar
Chief Minister Pema Khandu today attended the general conference of former legislators welfare association along with speaker TN Thongdok, Deputy Speaker Tumke Bagra and Parliamentary Secretary Techi Kaso.
Addressing the meeting, the CM said it's a historic occasion as former legislators have gathered for the first time under a platform in huge number.
The CM acknowledged the contribution of former legislators in development of the state and sought their further cooperation. He said any valuable suggestions will always be welcomed and urged all to rise above differences for good of the state.
He said a member from the former legislator association will be inducted the Chief Minister's Advisory Council and suggested the body to recommend a suitable name for the job.
The CM said steps are being taken to fight corruption and delivery of speedy justice by proposing a permanent high court for Arunachal, establishment of lokayukta, by handing over of PDS case to CBI. He said corruption will not be tolerated and any person involved will face strict actions.
On hydropower, the CM said the state government is examining all the earlier MoUs signed with the power developers. He said 16 MoUs has been cancelled and more 90 are being examined. He said MoUs are being examined to asses power developers ability to go ahead with the project and its feasibility.
Speaker Thongdok in his speech urged the former legislators to contribute to the welfare of the state with their experience and wisdom.