Itanagar
Arunachal: Constable Ravi Singh suspended for assaulting journalist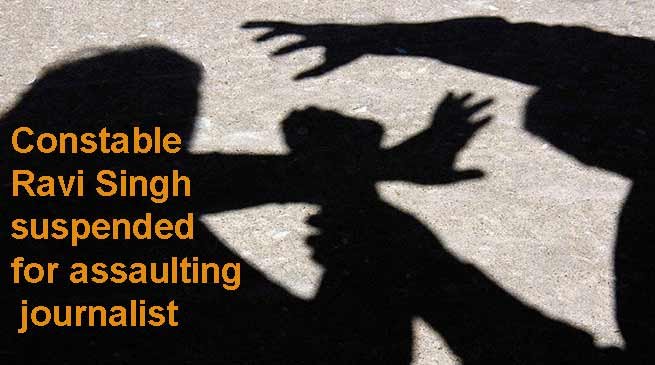 Itanagar
Capital complex superintendent of police Sagar Singh Kalsi today suspended head constable Ravi Singh from service following a FIR and a memorandum to Home minister for assaulting a journalist on duty during the 12-hour state wide bandh call on Tuesday.
Singh had assaulted Arunachal News 24×7 reporter Mongpong Natung, snatched his video camera and deleted all its recordings when he was covering the clash between police and AAPSU activists during the bandh near Legi Complex at Bank Tinali.
On Wednesday, Home minister Kumar Waii had assured prompt action against the erring police officials when a delegation of Arunachal Press Club, Arunachal Pradesh Union of Working Journalist, Arunachal Electronic Media Association members apprised him about the incident.
Singh, a head constable in Telecom department in Arunachal Pradesh Police, was not on duty that day while in civil dress.
SP further informed that The order have been passed and a separate Show Cause Notice have been served to him so as to explain the whole story of Bank Tinali related to that incident.