Arunachal
Arunachal: Chowna Mein flags off four ambulance called 'Peheli Savari' in Namsai
ADVERTISEMENT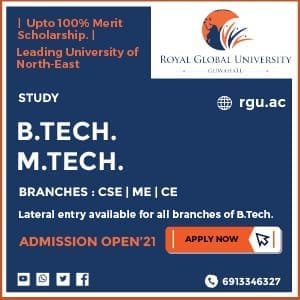 Dy Chief Minister Chowna Mein flag-off four ambulance called 'Peheli Savari' meant for carrying in and dropping of pregnant women to the hospitals in the district.
---
Namsai
Deputy Chief Minister, Chowna Mein called for a coordinated efforts from all concern for over all progress and development in the State. He said this while presiding over a developmental meeting of the aspirational district, Namsai in the DC Office's conference hall here at Namsai today.
Mein said, "we should all work together as a team with coordinated efforts to bring in over all progress and development". He added that since Namsai is a new district it could be developed into a model district with proper planning and efforts from all the stakeholders.  He exhorted the officers and officials to be punctual in their duties and be a role model for others.
While taking stock of the progress made under the 'Hamara Vidyalaya Initiatives' that was launched in the last month in the district, Mein lauded the initiatives under the program. He said that like this year wherein all the three MLAs from the district had contributed fund for infrastructure development of the district hospital, in the next year, we would contribute fund for infrastructure development in the schools that is in the education sector.
He further emphasized on 100 % electricity to all the schools, 100 % toilet and boundary wall.  He also mooted for rationalization of teachers' posting within the district so that there is no shortage of teachers in remote places.
Calling for improving quality of education and zero tolerance in education, he advocated for introduction of biometric system of attendance in all the educational institutions in the district and called for stringent action against the irregular or absentee teachers.
He also called for 'Green Namsai' and asked the Divisional Forest officer to provide saplings of avenue trees to the schools and offices and also to carry out plantation drive.
Citing drug addiction as a social evil, he called for a social movement against the drug addiction and said to make Drug De-Addiction Centre at Namsai functional. He also speaks on the need to establish a Rehabilitation Centre in Namsai, which would be run by an NGO and an ideal Farmer Training Centre in the district.
To promote e-rickshaw for a pollution free and eco-friendly environment, Mein also asked the DC Namsai to install power points for free charging of e-rickshaws in the district headquarter.
On the occasion, Mein launched Robotic Awareness Program, which will be introduced in schools in Namsai District by the Department of Science & Technology and also flag-off four ambulance called 'Peheli Savari' meant for carrying in and dropping of pregnant women to the hospitals in the district.
Mein also inaugurated POSHAN Mela in Namsai which is being organized by the Department of Women & Child Development, Govt of Arunachal Pradesh in collaboration with the Urban Development Department. POSHAN Mela has been organized as a part of the Rashtriya Poshan Maah (National Nutrition Month being observed from September 1 to 30) to create awareness to the pregnant women and lactating mothers on the nutrition of the women and child for their balance diets.
Among others, MLA Namsai, Chau Zingnu Namchoom, MLA Lekang, Jummum Ete Deori and DC Namsai, Bijoy Talukdar were also present.