Arunachal
Arunachal Chief Minister Kalikho Pul calls on Tripura Governor Tathagata Roy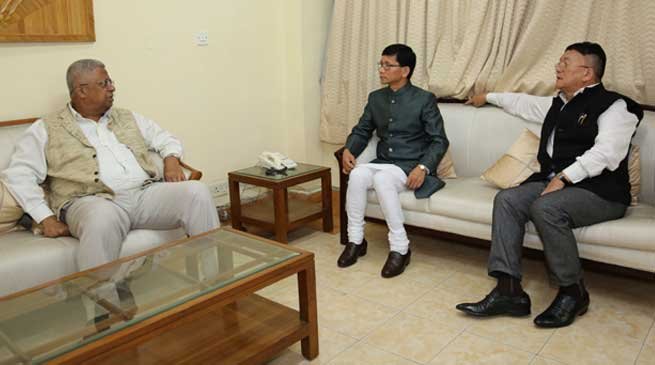 New Delhi
Chief Minister Kalikho Pul today paid a courtesy visit to Tripura Governor Tathagata Roy, who has been given the additional charge of Arunachal on account of JP Rajkhowa's absence on leave.
The Chief Minister accompanied by Deputy Chief Minister Kameng Dolo and Resident Commissioner Geetanjali Gupta, appreciated the Governor Roy for giving his valuable time to meet them on a short notice.
The CM apprised the Governor about the difficult terrain of the state and the developmental challenges being faced by it. He also briefed about the current development initiatives being taken by the state government on improving road, air and rail communication and requested the Governor to pay a visit to the state.
The Chief Minister further requested the Governor on improving the resource pool of DONER under NLCPR scheme.
Governor Roy enquired on the health condition of Rajkhowa, who reportedly is admitted in a private hospital in Coimbatore.
He informed that he would be visiting the state by second week of July, and expressed keen to visit places in Arunachal other than the state capital.